Written by Yesenia Carrillo
Technology can be a useful force in a successful business if you know how to use it. A savvy business trucker uses any available tools to run his trucking business efficiently. ELD synced to your IFTA software is the tool that will save you money and time.
Syncing Your ELD to IFTA Software
ELD vendors offer an 'IFTA service' for an additional cost. Sounds great right? Your ELD not only records your hours of service and mileage, it is also giving you your IFTA reports. Well, it sounds too good to be true because it is. The requirements of an ELD are not the same requirements for IFTA. Should you be audited,  you'll find out that the ELD device was not fulfilling all of the recordkeeping requirements of your IFTA license. Insufficient records for IFTA reporting are a huge audit liability. It will not be your ELD vendors fault for your penalties because it is up to you to make sure your IFTA reports are accurate and supported by sufficient records. You're accountable for the IFTA reporting information no matter if you are paying an additional fee for IFTA service.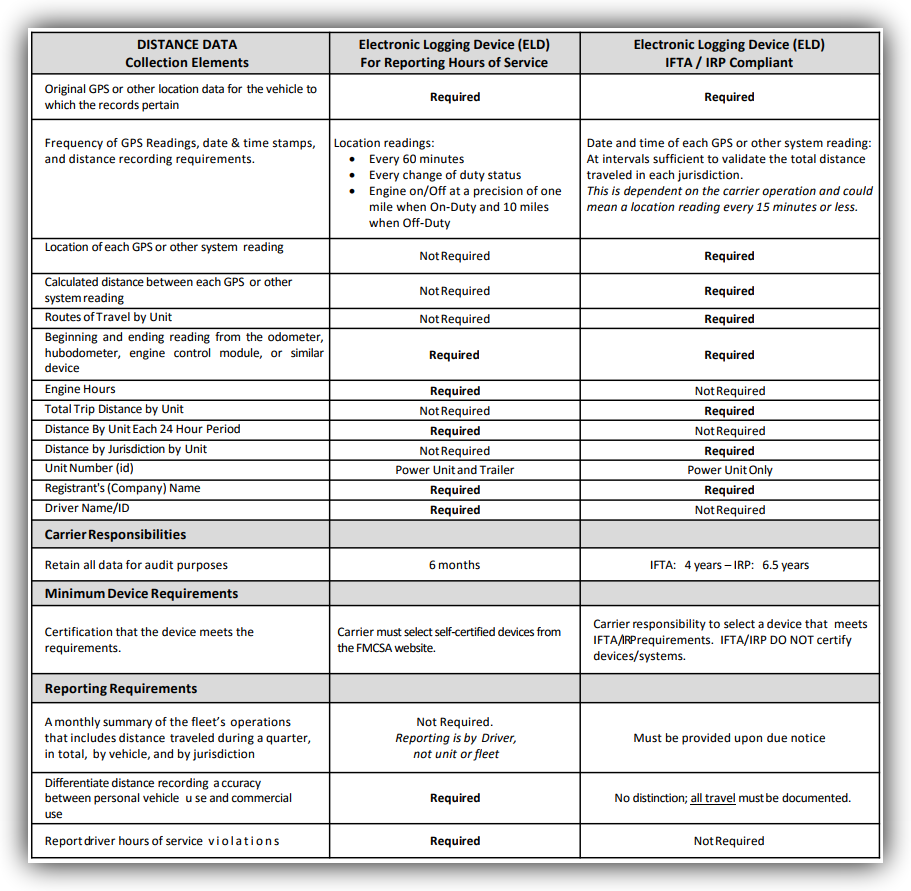 IFTA Audit
How can you avoid an "IFTA-audit headache"? Accurately report your IFTA from an ELD by correcting it before filing it with your base jurisdiction. It takes time and effort to review and correct the IFTA data. However, you have the option to have professionals do the difficult stuff for you. TRUCKeSERVICES.com has tailored its software to be compatible with your ELD. We'll work with your ELD device to transfer your data onto our IFTA software easily and accurately.
Get ahead of the game and start using "trucking technology" to your advantage. Get your ELD synced to your IFTA software today! Call us with your IFTA & ELD questions.
Help Line: 844-343-3453 Email Address: Help@TRUCKeSERVICES.com